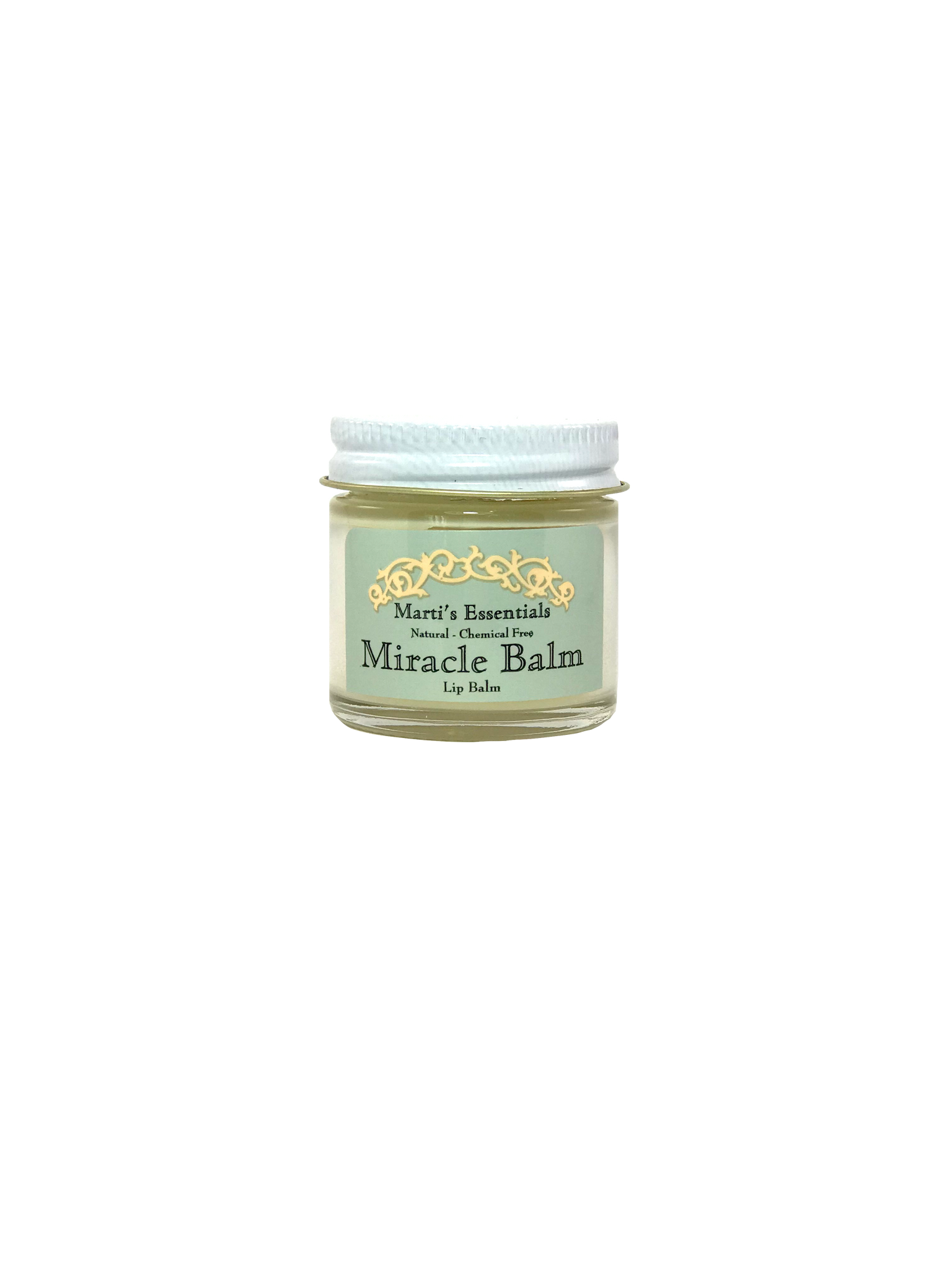 Miracle Balm now comes in a handy pot.  Same great ingredients in a larger size!
Marti's Essentials Miracle Balm is loaded with high quality essential oils that can be used for so much more than just your lips! Try it and see what it does for you!
Uses: lips, hands, burns, cuts, cuticles and more!
Ingredients: Cocoa Butter, Bees Wax, Organic Coconut Oil, Clove, Cinnamon, Lemon, Peppermint, Rosemary, Eucalyptus, Oregano
0.8 oz